Back to all posts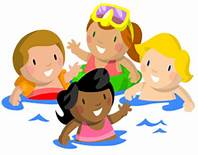 Horizon is excited to resume the swimming program this year at Olds Aquatic Center! Although we don't offer Red Cross swim lessons, we will ensure there is a goal to your child's time in the pool. The on duty lifeguard will provide a swim test to determine if students are able to enter the deep end of the pool without assistance, and we have staff in the pool supporting students as well.  Our program will run every Friday starting November 5th, 2021 until March 18th, 2022. Please make sure to pack a towel and swimsuit and any other essential items your child may need.  Students are often a little hungrier after swimming, so a bigger than usual lunch would be helpful  as well. If your child is in the Foundations Class please bring a bagged lunch that doesn't need heating up.
Olds Aquatic Center has advised that participation in the Restrictions Exemption Program is not required for school rentals, so we can continue to follow the CESD COVID protocols that apply in our building.  Students and staff  will wear masks while riding on the bus and when entering and exiting the building.  Masks will be left in their locker inside the change room while they swim in order to keep them trample free and dry! We will do our best to be mindful of social distance within the pool.  Students who have a medical mask exemption in place will continue to have this accommodation. 
Please ensure that students are dressed appropriately for the weather.  Outside can feel extra chilly after getting out of the pool!
Please contact your child's teacher if you have any questions or concerns.