Back to all posts
Posted on
Pick Up Garbage Day!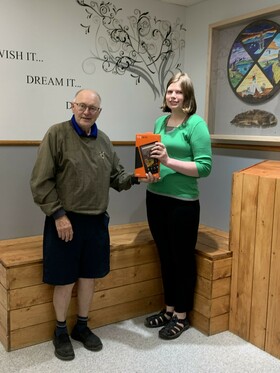 Pick up garbage day was on May 27th. Horizon's own Pathways 1 and 2 students gloved up and headed out to do their part to help keep the Town of Olds beautiful. 
Every student that participated was added to a draw within their school for an Amazon Fire Tablet! The draw is sponsored by the Lion's Club and Henry Czarnota, representing the Lion's Club, presented the tablet to this year's winner. 
Congratulations Adrienne!!! 

P.U.G Day