Back to all posts
Posted on
Breakfast Program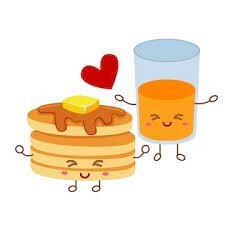 The Horizon Breakfast Program is just one of the many ways we take care of our students here! Every morning a healthy breakfast is cooked up and served by staff volunteers. Upon morning entry, students settle their belongings into their lockers and make their way to the gym, lining up and patiently taking turns receiving the delicious breakfast! Service is done (as independently as possible) concession style with students returning to their homeroom after to sit and eat their meal. 
A typical Horizon breakfast menu for the week consists of a smoothie with "no longer a surprise addition of spinach", pancakes or french toast, oatmeal bake, tater-tot casserole, and a breakfast wrap or sandwich. There is always a fruit option and a juice box to compliment or choose instead. 
Did you know that students who participate in a school breakfast program are better able to focus and retain the information being taught to them, and show improved memory and problem solving skills? It also helps with behaviour challenges and is a great way to stay regulated in the morning! 
Here's what our students are saying:

"I love the pancakes because they make different varieties." - Adrienne 

"Great variety!" - Liam

"I love the smoothy drinks" - Brooklynn
Breakfast Program